[tdc_zone type="tdc_content"]
Murree has received 17 inches of snow in last 24 hours with more rain, snowfall expected tonight.Murree has received 32 inches of...
Government deploys Pakistan Army, civil-armed forces to evacuate tourists from Murree.Thousands of tourists left stranded as routes to Malka-e-Kohsar closed due to...
International flights Flight service to and from Karachi, Lahore and Islamabad with connecting flights to Germany may change at short notice due...
On December 19, 2016, Islamist attacker Anis Amri drove a stolen truck through a crowd in central Berlin, killing and injuring dozens....
Skipper Babar Azam on Saturday became the highest T20I scorer from Pakistan, moving past Mohammad Hafeez who has scored 2,514 runs from 108 innings. The...
Check out this yummilicious recipe of 'Chicken wings with sweet and spicy plum chutney'. Don't forget to try this recipe out as...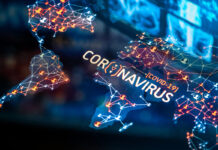 The coronavirus pandemic slowed for a seventh week in a row around the world. Here is the global state of play based on an AFP...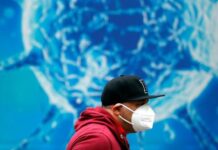 LONDON: COVID-19 vaccines might offer protection against severe disease even as coronavirus variants evolve to better allow continued transmission between people, the...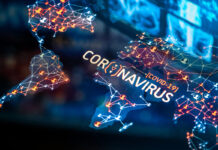 Dr. Hafiz Muhammad Arsalan (Ph.d Scholar Clinical Biochemistry)Clinical Biochemist.Ex. Assistant professor Biochemistry (Faculty of Allied Health sciences, Minhaj university Lahore)Ex. Demonstrator...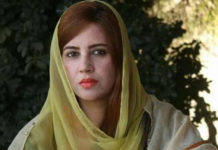 ISLAMABAD: State Minister for Climate Change Zartaj Gul on Monday announced to slap ban over usage of plastic bags in Islamabad from...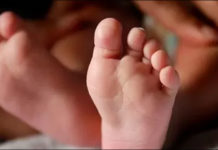 NEW DELHI: Nearly 100 children have died this month from encephalitis, commonly known as brain fever, in Bihar, a state health official...
You are searching for H1B visa interview questions, it shows that you have almost completed the process of H1B visa and finally going for...
Germany is a country of possibilities not only for Germans but also for third-world country nationals as well. The land of invention and innovation...
PARIS: Scientists on Tuesday unveiled a new species pterosaur, the plane-sized reptiles that lorded over primeval skies above T-rex, Triceratops and other...
LONDON: A gang of thieves on Saturday stole an 18-carat gold toilet from an art exhibition at Britain's Blenheim Palace, police said...
SEOUL: South Korean police have identified a suspect in one of the country´s most notorious serial murder cases more than 30 years...