[tdc_zone type="tdc_content"]
Kasur (Kamran Ashraf) Zafar Iqbal of the Journalist Panel has been elected the president of District Press Club Kasur (DPC) after the...
LAHORE: In line with the directions of the National Command and Operation Center (NCOC), the Punjab government has decided to reopen all...
Deployment of troops comes after six people killed in days of protests in KwaZulu-Natal and Gauteng. The South African...
South Africa has deployed soldiers to tackle deadly unrest triggered by the jailing of former President Jacob Zuma. Shops...
[td_block_social_counter custom_title="STAY CONNECTED" style="style4 td-social-colored" facebook="tezkhabar.tv" twitter="TEZKHABARTV" youtube="channel/UCoQtUVB_TkXGua2yd37UPaA" instagram="tezkhabar.tv" open_in_new_window="y" social_rel="nofollow"]
Check out this yummilicious recipe of 'Chicken wings with sweet and spicy plum chutney'. Don't forget to try this recipe out as...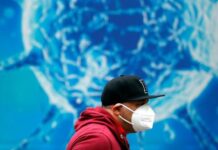 LONDON: COVID-19 vaccines might offer protection against severe disease even as coronavirus variants evolve to better allow continued transmission between people, the...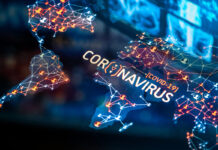 Dr. Hafiz Muhammad Arsalan (Ph.d Scholar Clinical Biochemistry)Clinical Biochemist.Ex. Assistant professor Biochemistry (Faculty of Allied Health sciences, Minhaj university Lahore)Ex. Demonstrator...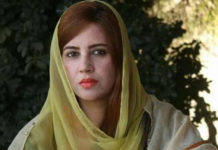 ISLAMABAD: State Minister for Climate Change Zartaj Gul on Monday announced to slap ban over usage of plastic bags in Islamabad from...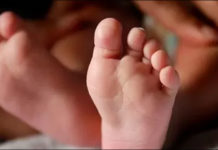 NEW DELHI: Nearly 100 children have died this month from encephalitis, commonly known as brain fever, in Bihar, a state health official...
George R. R. Martin has done some of his best work on the upcoming novel in his A Song of Ice and Fire series, thanks...
PARIS: Scientists on Tuesday unveiled a new species pterosaur, the plane-sized reptiles that lorded over primeval skies above T-rex, Triceratops and other...
LONDON: A gang of thieves on Saturday stole an 18-carat gold toilet from an art exhibition at Britain's Blenheim Palace, police said...
SEOUL: South Korean police have identified a suspect in one of the country´s most notorious serial murder cases more than 30 years...