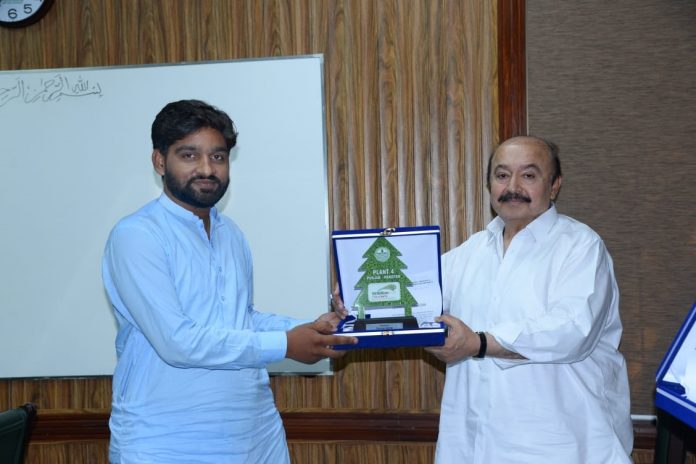 LAHORE : Young Journalist Kamran Ashraf awarded by Forestry & Wildlife Department
Syed Aamir Hussain Taqvi (Environment Protection ) and Kamran Ashraf (Forest & Wildlife) received the awards in recognition of their professional commitment to promoting soft image of the department by making the public aware of the universal cause and highlighting the importance of tree plantation and protection of wildlife. Minister of Forestry Sardar Sabtain Khan expressed his pleasure by saying that he feels pride in the untiring services of the awarded journalists in promotion of wildlife & forest protection validates their commitment to exemplary journalism.
The best of the media industry,striving for ethical journalism, from all across Punjab were recognized as Journalists of the Year in their respective categories at the Forest Complex Lahore.
Speaking at the occasion, Minister Sardar Sabtain Khan said, "Media has an above board key role to play in raising awareness about Pakistan's Environment Protection: Forest and Wildlife.
"Ethical and quality journalism plays a crucial role in enhancing the collective consciousness of the society contributing to a nation's identity."
Forestry, Wildlife & Fisheries Department are highly pleased and have honored their work. The departments wish them a bright future and are hopeful that they will continue making the department proud through commitment, integrity and hard work.