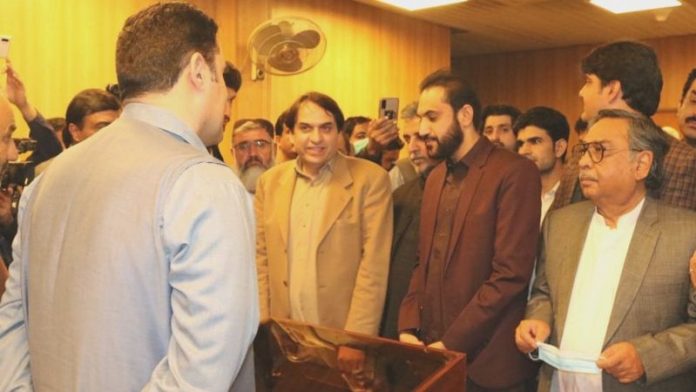 QUETTA: Abdul Quddus Bizenjo has taken oath as the new Balochistan chief minister today after being elected unopposed, Tezkhabar News reported on Friday.
Balochistan Governor Syed Zahoor Ahmed Agha has administered an oath to Abdul Quddus Bizenjo in a ceremony. Punjab Governor Chaudhry Sarwar also attended the oath-taking ceremony today.
Balochistan Awami Party (BAP) leader Abdul Quddus Bizenjo has been elected as the chief minister of Balochistan unopposed.
The Balochistan Assembly today elected Bizenjo as the new leader of the house.
It is the second time that he has been elected to the office of the province's chief executive.
In Jan 2018, he was elected as the CM for the first time after former chief minister Nawab Sanaullah Zehri resigned from the office.
Five nomination papers were filed on behalf of Bizenjo by Balochistan Awami Party (BAP) MPAs with the assembly secretariat. No other candidate filed the papers till 5 pm on Thursday.
After the resignation of former chief minister Jam Kamal Khan, Bizenjo, an elected member of the provincial legislature from Awaran, also stepped down as the speaker of the assembly to contest the election for the slot.
Balochistan coalition partners decided to nominate him for the chief minister's office and Mir Jan Jamali as Speaker of the provincial Assembly.
Senate Chairman Sadiq Sanjrani addressing a press conference had announced the nomination of Abdul Quddus Bizenjo for the leader of the house in the Balochistan Assembly.
Bizenjo talking to media, after his nomination papers filed, vowed to deliver in the province, " My work is to deliver not talk only," he said. "It seems there is only one candidate for the office," Commenting on the election he said.