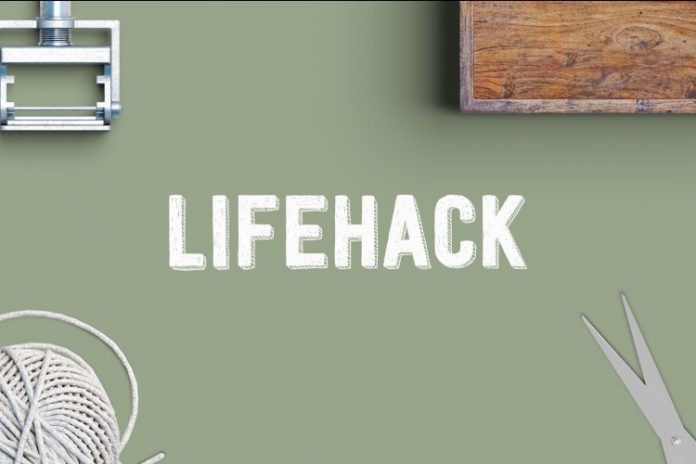 Are you new to Berlin and want to know what's going to make your life in the Hauptstadt easier? Here are our top recommendations (aka "Berlin life hacks").
Consider this your ultimate quick reference guide to life in Berlin and bookmark this page, as it's updated often.
Dealing With Your Mail In Berlin
Many German companies, landlords, and government authorities like the Bürgeramt or Ausländerbehörde send out communications via post. If you want to cancel your gym membership for example, you usually have to send a formal signed letter in the mail. Make life easier and sign up for E-POST to send and receive mail online. – Sign up for E-POST.
If you're moving to another flat in Berlin or will be out of the city for  a while, you can also take advantage of mail forwarding services to make sure you don't miss any important documents. – Get my mail forwarded.
Sending Money Outside Of Germany
Use Wise to send money from your German bank account to people in other countries. Or send money from your home country to Germany. It's convenient, cheap, and fast. You can use either their app or their website. Wise also offers plenty of other features like credit cards, borderless bank accounts, and more. – Sign up today.
Where And How To Get Food In Berlin
Looking for groceries to get delivered directly to your door? Do it with REWE, Edeka, Amazon Fresh, and Bringmeister.
If you want healthy chef prepared meals delivered to your home, try freshweek.
Gorillas and Flink will get groceries to you in 10 minutes or less (not all areas of Berlin are on their service map yet).
For regular food delivery, use Wolt or Lieferando. Ubereats is another option.
Hotels In Berlin
Are you considering a move to Berlin and want to scout out the city before you take the big plunge? Perhaps you live in Berlin and have family coming in for vacation, with no room in your WG or flat with them to stay. Maybe you're tired of being confined to the four walls of your flat and you're seeking a Berlin staycation.
Whatever your situation, consider booking a hotel, hostel, or private flat with booking.com. – Find a place to sleep.
Guided Tours Of Berlin
If you're new to Berlin and want to really experience the city, we recommend taking a tour with Get Your Guide.
From walking tours, to museum passes, to boat tours, and more, there are plenty of unique experiences to partake in. – See what there is to do in Berlin.
Lawyers And Legal Help In Berlin
Are you paying too much for rent? Were you illegally fired from your job? Talk to a lawyer (in English too!) and find out your rights with Conny. First consultations are free and you only pay lawyer fees if you win your case. – Get legal help.
Giving Away and Getting Rid Of Stuff In Berlin
Berliners switch flats a lot. Others don't stay in the city for that long. How do you get rid of your household items?
If you want to give something away, see Free Your Stuff Berlin. If you want to sell something, try Sell Your Stuff Berlin.
If you need to have a bulky item transported for proper disposal, like an old mattress, schedule a pick-up with BSR.
Moving House In Berlin
Moving to a new place is never fun. One of Berlin's favourite and most popular movers is Mark With A Van. We also recommend Schwester Esther
Getting Medicine In Berlin When Drugstores Are Closed
It's Sunday and all of the Apothekes are closed? Don't fret and order some paracetamol to cure your hangover from First-A. (Note, this service is only available in select areas of Berlin.)
If you take public transit a lot, buy a BVG subscription for as little as €63 monthly. Otherwise, download the BVG app and buy a ticket whenever you need one.
Getting Around Berlin
If you want to take a taxi, download the FREE NOW app. Bolt and Uber are often cheaper and offer frequent discounts. Berlkönig is another popular service as it's cheaper than taxis, operating like Uber pool.
You can also rent scooters from Uber and Bolt. Other popular companies are Tier, Lime, and Voi.
Rent an electric bike on a month to month basis with Swapfiets.
You can rent a car using car sharing apps like SHARE NOW and WeShare
Investing Money In Germany
If you've moved to Germany and are looking for ways to invest your money and grow your wealth, consider investing in real estate starting for as little as €1000.
Flat Cleaning Services In Berlin
If you need your flat cleaned because you're moving in or moving out, or if you want to employ someone on a regular basis, try Sunshine Cleaning or Spic and Span.
Note – At no cost to you, we may receive a small commission via some of the affiliate links listed here. All funds are applied to our web hosting fees, paying new writers, etc.