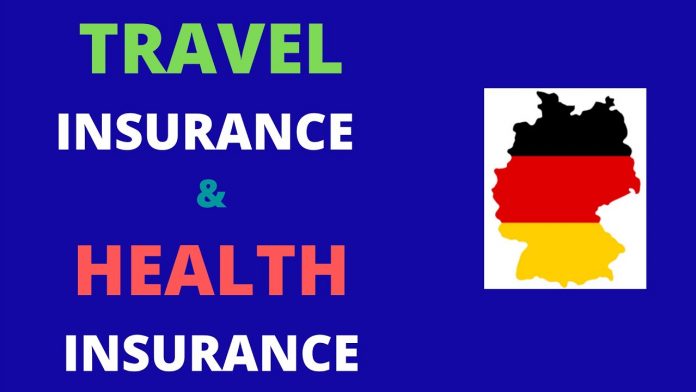 Travelling to Germany is always a good idea. Known for its mesmerizing castles and palaces, finger-licking good bread, and endless types of beer, Germany is a dream country for every tourist.
If you are planning to visit Germany anytime soon, then you have probably started getting ready. However, you may need a few tips and advice about a trip to Germany, prior to your departure.
To begin with, Germany is one of the safest countries in the world. Yet, when you are away from home, even a little scratch or a headache may be quite problematic. Moreover, tourists are always a bit more careless about the heat, the cold, or what they are eating, thus always exposed to catching a cold, getting heat exhausted or poisoned from food.
This is the main reason why, when travelling to Germany you should always have travel health insurance.
What is Travel Insurance for Germany?
Germany travel medical insurance is a type of health insurance for travellers, which covers for you any health emergencies while you are in Germany.
The minimum coverage is €30,000 and there is no limit for maximal coverage. The insurance must be valid in other Schengen countries as well.
Where Can I Buy Travel Health Insurance for Germany?
You can buy medical travel insurance protection for Germany at a very low cost directly from AXA Assistance, Europ Assistance or DR-WALTER.
Why Should I Get Germany Travel Medical Insurance?
There are three reasons why you should get travel insurance when travelling to Germany:
It is for your own good. Germany has one of the best healthcare systems in the world, and some of the best doctors. Moreover, medical care in Germany is quite cheap compared to the GDP. Still, healthcare is cheap and affordable only for German and other EEA citizens. Third-country nationals who find themselves in a health emergency may have to pay unbearable amounts of money. When you have health insurance, your provider takes care of that, and you do not need to worry about anything else. Moreover, if you lose your passport, luggage, or something similar, what can always happen on a trip, you will be covered.
Because you need it to apply for a visa to enter Germany for short stays. If you need a visa to Germany, you need health insurance too. Your health insurance must cover not just Germany but the whole territory of Schengen. Without it, your application will be rejected immediately.
You will enter the Schengen Area through a country that asks you to present your travel insurance at the port of entry.
Health Insurance policies for foreigners travelling to Germany that fulfil Germ
can be purchased online from  AXA Assistance, Europ Assistance or DR-WALTER.
What Does Germany Travel Insurance Cover?
If you are already planning to get travel insurance for Germany, you should know that there are very specific things that the insurance covers. It does not automatically cover every incident in which you involve.
Most German travel health insurance providers cover the following:
Emergency medical expenses. Any unforeseen accident or illness that requires emergent treatment during the trip in Germany for up to the amount you have been covered with. Note that exempt from this are:

Pre-existing medical conditions.
Unexpected incidents due to extraordinary situations, such as terrorism, war, civil unrest.
Alcohol-related incidents. If you hurt yourself or someone else while under the influence of alcohol on your holiday in Germany, your insurer will not probably cover your expenses.
Accidents or injuries that occur during adventure or winter sports.

Repatriation to your home country in case of death.
Annulment and shortening of the trip. In case you have to cancel your trip or have to head home early, due to circumstances you cannot manage.
Cover for the delay and missed departures, travel abandonment, lost and stolen passport and baggage.
How to Choose the Best Travel Medical Insurance for Foreigners in Germany?
You may think that all insurance companies offer the same travel Insurance for Germany, but that is not true actually. They cover approximately the same things, but you should pay attention since some include more coverage, while others exempt stuff that may be important for you.
When looking up to get Germany Travel Insurance, pay attention to the following:
Make sure it covers all the services mentioned above.
Make sure it covers the whole territory of Schengen with a minimum coverage of €30,000.
Check if they cover dangerous activities, such as motorcycling, scuba diving and even trekking, if you are planning to participate in such activities.
Check how they work, with direct billing or reimbursement.
Find out if they offer cheaper insurance plans for specific categories, and if you belong to any of those categories.
We recommend buying German visa insurance from AXA Assistance, Europ Assistance or DR-WALTER. These companies are accepted by German Embassies and Consulates worldwide. You can also cancel it free of charge if you present proof that your German visa has been rejected.


How Does Germany Health Travel Insurance Work?

When you get Travel Insurance for Germany, the insurance company will give you a document. Through this document, you prove that you have travel insurance.

The document has two parts. Therefore, in case you will be applying for a visa, the embassy will get one part. You will get to keep the other part, which you may need to present when entering Germany. They only check this document for a moment and then they return it to you.

In case of a medical emergency, once you receive the medical care you need, you should present the same document to the hospital/clinic.

Depending on your insurer and your insurance plan, the payment for the medical care you receive in Germany may be made in two forms:

Direct billing. The medical facility where you receive medical care will register your data and send the bill to your insurer. Your insurer will then need to complete the payments.
Reimbursement. You will pay the expenses of the service you receive and obtain a bill. You will then send this bill to your insurer, who will reimburse you.
How Much Does it Cost to Get German Travel Health Insurance for Foreigners?
The costs of travel insurance in Germany are not fixed. Different providers have different prices. Yet the cost will vary in four main factors:
Your age. Most providers charge older travellers more.
The length of your trip. The longer the trip the more you will have to pay.
The coverage limits. Despite there is a minimum coverage limit, there is not a maximum coverage limit. The higher this limit, the more you will have to pay.
Extra coverage. Most providers offer you the chance to select extra coverage for adventure activities, winter sports and similar, for an extra charge.
On the other hand, most companies provide cheaper health insurance for groups, families, students etc.
>> Health Insurance for International Students in Germany
Travel Insurance for Seniors & Pensioners Travelling to Germany
If you are looking to buy travel insurance for seniors travelling to Germany, read our article "Schengen Travel Insurance for Senior Citizens & Pensioners ".
German Healthcare System
We can freely say that Germany has the best healthcare system in the world. With over two thousand hospitals, half of the public, and 30 university clinics, Germany is a leading country in healthcare.
German citizens and residents have the following options when it comes to health insurance:
Public government-regulated public insurance.
Private insurance from a German company.
Private insurance from an international company.
A mix of 1&2 or 1&3.
However, private companies cover only about 10% of Germans, while about 85% of the population is covered by the public insurance system.
Germany Travel Tips and Advice for Foreigners
Required Vaccines to Travel to Germany
Travellers to Germany are obliged to have the vaccine against measles, and the routine vaccines as measles-mumps-rubella (MMR) vaccine, diphtheria-tetanus-pertussis vaccine, varicella (chickenpox) vaccine, polio vaccine, and the yearly flu shot.
For nationals of several particular countries, vaccines against hepatitis A, hepatitis B and rabies are also required.
Food Safety in Germany
The food industry in Germany is continuously controlled by the German authorities. Yet, when in Germany as a visitor, you should be quite observant while eating outside.
Avoid eating unwashed and raw vegetables, unpasteurized dairy products, condiments or sauces made from raw ingredients or eggs. Do not drink tap water or well water if you are unsure of the quality, as well as beverages that contain ice.
Check twice the hygiene of street sellers, if you want to buy food for them. Do not go to crowded places in time of lunch or dinner, as your food may be served undercooked.
Emergency Assistance in Germany
When in Germany, you need to remember two numbers, in case you need any emergency assistance.
110 – Call this number if you have a medical assistance emergency or a fire emergency.
112 – Call this number to connect with the German police.
Check the nearest hospital in the city you will stay in Germany and register their number. Check for nearby pharmacies as well. Germans are quite willing to offer for help if they notice one needs it. If you feel unwell, you can just stop someone and ask him or her to call you an ambulance. They will do it without a talk.
Travel Risks in Germany
Germany is one of the safest countries in the world. The overall risk for travellers to Germany is very low. Yet, it is always good to keep your eyes open and watch out for any risk.
As in every other EU country, pickpocketing is quite common in highly frequented places, like the Eiffel tower, museums, and similar. There is a low risk of getting scammed, but you should still vary of people trying to distract you. Keep your stuff close to you, and check your change.
There have been a few terrorist attacks recently in Germany, but none of them did target tourists. Crime rates are low, and so is the risk of natural disasters.
The Dangers of Cycling in Berlin
When in Berlin, you will notice stands full of bicycles for hire and bike tours. You will notice a lot of bikers who may get angry if you walk on the bike lane, and then you will know, Berlin is a biking city.
Bikes are a great way to experience Berlin. You can see a lot more in a shorter time, and save your time from walking long distances between which you cannot take a bus.
Yet, you should be aware that biking in Germany is not without any dangers. It is estimated that about seven thousand people are injured in bike-related accidents in Germany each year. Thus, you should open your eyes and be very careful.
If you are an amateur biker, you should instead just walk or take a bus. It is not worth ruining your trip by getting injured or injuring someone.
Other tips for travelling in Germany
You may be an experienced traveller, and you know what you need to travel to Germany. Still, a few more tips should always be welcomed. Following, find our tips for travelling to Germany:
Keep cash with you. Paying with a credit card may be easier for you, but not all shops in Germany accept them. Cash is accepted everywhere, on the other hand.
Toilets are not free of charge. You will need to pay 50 cents or more if you want to use toilets at trains or bus stations and shopping malls.
Most shops are closed on Sunday. If you will experience a Sunday in Germany, be prepared. Shops and many restaurants are closed on this day. You better buy your groceries on Saturday, or you may be left hungry.
Be on time for your bus/train. If you are telling yourself that it's okay to be late since the bus will probably be late a minute or two, you are wrong big time.
Keep your voice down. Laughing, shouting, and calling loudly are not welcomed among Germans. Try keeping your voice lower, or you'll get some angry looks.
Water isn't free at restaurants. Yes, you will need to pay for your water in Germany. So think twice before ordering.

Popular tourist destinations in Germany

Top tourism destinations in Germany, which we recommend you to visit:

Of course, the capital of Germany is the first thing you need to see. With its Brandenburg Gate, the Rebuilt Reichstag, Berlin Wall Memorial and Checkpoint Charlie, Charlottenburg Palace and Park and much more places, Berlin is a tourist magnet.
The Castle of Neuschwanstein. One of Europe's most popular tourist destinations is the fairy tale castle of Neuschwanstein. Did you know that Walt Disney was inspired by this castle for the Sleeping Beauty Castle?
Dresden. Fully recuperated from the World War II bombings, Dresden is now a stunning city with many cultural institutions. Before WWII the city was called the Jewel Box.
Cologne. The pretty cathedral of Cologne and numerous other attractions gather thousands of tourists every year in this city. The 2,000-year-old city has buzzing nightlife and a cultural scene.
Rothenburg ob der Tauber. A 13th-century city that looks like it has gotten straight out of a fairytale with its medieval centre.

I'm driving to Germany – what other insurance cover do I need?

When travelling to Germany by your car, you will need car insurance, which is not included in the German travel insurance. The insurance needs to cover all the Schengen countries you are going to drive through.

The price of car insurance to Germany depends on the type and age of your car and some other factors. You will not be permitted to enter Germany without this insurance.