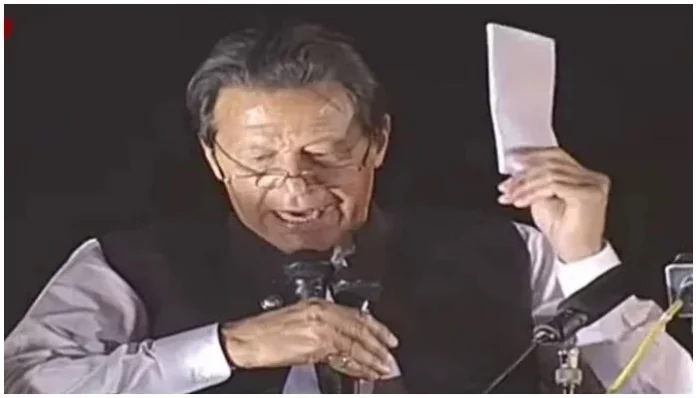 KARACHI: A Gallup Pakistan Survey has found that about 64% of Pakistanis feel that high inflation and the government's failure are the reasons behind the Opposition's no-confidence motion, rather than a US conspiracy.
Meanwhile, 36% of the Pakistanis believe a US conspiracy to be the reason behind the Opposition's no-trust motion to topple the PTI government. This Gallup survey solicited the opinion of 800 households from April 3-4, 2022.
According to the survey, 64% of the people have turned down the government's narrative of foreign conspiracy and fuelled the Opposition's move. The respondents believe high inflation to be the main trigger behind it. However, 36% of respondents believe that the US conspired with the Opposition to dislodge the PTI government.
Those who felt the government's failure to address inflation were 7% from Sindh, 62% from Punjab and 59% from Khyber Pakhtunkhwa.
Another Gallup Survey has found that 54% of respondents expressed disappointment with the PTI government over its three and a half years of performance, whereas 46% have found no fault with it.
At the same time, 68% of respondents appreciated the PM's action of calling for new elections. To another question regarding the perception of the US, 72% of respondents described it as the country's enemy and 28% termed it a friend.
The new Gallup Survey weaned this information from 800 households during April 3-4, 2022. On the question of the PTI government's delivery during the three and a half year period, 54% were disappointed with Imran Khan's regime, while 46% expressed a certain degree of satisfaction.
Of those expressing a higher degree of satisfaction with the central government's performance, 60% represented KPK, while 40% from the same province expressed abject disappointment with its performance.
From Sindh, 43% of respondents expressed satisfaction with the performance of Imran Khan, but 57% were not so appreciative. In the case of Punjab, Imran received a 45% approval rating for his service delivery, but a larger 55% disapproved of his performance.
To another question regarding the dissolution of the government and the call for national elections, 68% responded and approved of Imran's decision, while 32% disapproved of it.
The pollster found strong reactions over its question of the US being a friend or an enemy to Pakistan: a predominant 72% termed the US as the country's enemy, while 28% described the transatlantic country as a friend.