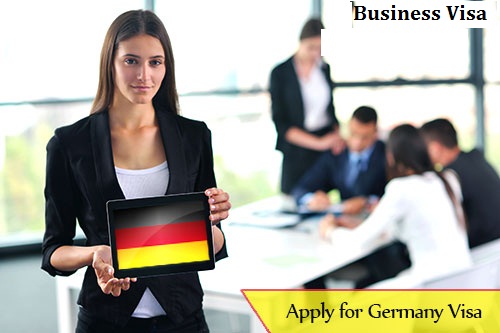 People travel to Germany for a variety of purposes. Germany is a wise choice to spend a few days, weeks, or even months as a tourist, however, it is also a business destination for many companies and individuals.
There are different types of visas to Germany, it is essential to apply for the appropriate one and make sure to meet all the visa requirements in order to be granted one.
Since Germany is a magnet for world-known companies and businesses, numerous German business visas are granted every year to applicants wishing to attend business meetings, related conferences, or simply do business abroad. However, not everyone needs a visa to enter Germany for business purposes.
Below, you will find everything you need to know about the business visa to Germany, who needs to obtain one, its requirements as well as the application process
Do I Need the Germany Business Visa?
The residents of the following countries will need to apply for a business visa to Germany, in order to be allowed to enter and visit Germany for business purposes.
| | | |
| --- | --- | --- |
| Afghanistan | Gabon | Oman |
| Algeria | Gambia | Pakistan |
| Angola | Ghana | Papua New Guinea |
| Armenia | Guinea | Palestinian Authority |
| Azerbaijan | Guinea-Bissau | Philippines |
| Bahrain | Guyana | Qatar |
| Bangladesh | Haiti | Russia |
| Belarus | India | Rwanda |
| Belize | Indonesia | Sao Tome And Principe |
| Benin | Iran | Saudi Arabia |
| Bhutan | Iraq | Senegal |
| Bolivia | Jamaica | Sierra Leone |
| Botswana | Jordan | Somalia |
| Burkina Faso | Kazakhstan | South Africa |
| Burma/Myanmar | Kenya | South Sudan |
| Burundi | Kosovo | Sri Lanka |
| Cambodia | Kuwait | Sudan |
| Cameroon | Kyrgyzstan | Suriname |
| Cape Verde | Laos | Swaziland |
| Central African Republic | Lebanon | Syria |
| Chad | Lesotho | Tajikistan |
| China | Liberia | Tanzania |
| Comoros | Libya | Thailand |
| Congo | Madagascar | Timor-Leste |
| Cote D'ivoire | Malawi | Togo |
| Cuba | Maldives | Tonga |
| Dem. Rep. Of Congo | Mali | Tunisia |
| Djibouti | Mauritania | Turkey |
| Dominican Republic | Mongolia | Turkmenistan |
| Ecuador | Morocco | Uganda |
| Egypt | Mozambique | Uzbekistan |
| Equatorial Guinea | Namibia | Vietnam |
| Eritrea | Nepal | Yemen |
| Ethiopia | Niger | Zambia |
| Fiji | Nigeria | Zimbabwe |
| North Korea | Northern Mariana's | |
In case you are a holder of more than one nationality and, for any reason, choose to travel with the passport that requires a visa to enter Germany, then you will have to obtain one according to the requirements.
Furthermore, the German short-stay visa for business purposes only allows you to enter Germany for a period of up to 90 days. This means it does not apply to studying or working in Germany. For that, you have to apply for the appropriate visa types, such as the employment visa or student visa
What Documents are Required When Applying for a Business Visa to Germany?
The following documents are required for a German Business visa application:
Visa application form. Fully completed and signed.
Two recently taken photos must be attached. Both photos must be taken within the last three months, according to the German visa photo requirements.
A valid passport. It should valid for at least three more months beyond the date you plan to leave Germany.
Round trip reservation or itinerary  It must include dates and flight numbers specifying entry and exit from Germany.
Travel insurance policy. A document that proves you have travel health insurance for Germany and the whole Schengen territory, with a minimum coverage of 30,000 euros in case of any medical emergency as illnesses, accidents and even repatriation in case of death.
Travel health insurance policies for foreigners visiting Germany for business purposes that fulfil Germany Visa requirements can be purchased online from DR-WALTER, AXA Assistance or Europ Assistance.
Proof of accommodation. A document that shows where you will be accommodated throughout your stay in Germany. This could be a hotel booking, a rental agreement, or a letter of invitation from a host at whose house you will be staying.
Proof of financial means. Evidence that you have enough money to support yourself financially during your Business trip in Germany. This can be one of the following:

Bank account statement – that shows you have enough money in your account for the trip. The statement shall be no older than 3 months.
Sponsorship Letter – by another person that confirms they will be financially supporting your trip to the Schengen. In order for this letter to be valid, it must be accompanied by a bank statement of the sponsor, no older than three months.
A combination of your bank account statement and a letter of sponsorship.

Cover letter. Explaining the purpose of the visit in Germany.
A short profile of the applicants working place.
Invitation letter. Written by the partner company in Germany, faxed also to the German consulate. This letter has to appear as an invitation to attend meetings or other relevant events matching trade, industry or work.
Proof of financial means. It must be stated either in the employer's letter or the partner company's invitation that one of both parties will be covering the applicant's travel expenses during his/her stay in Germany. According to the European Commission information, a foreign applicant applying for a German Visa, must be able to attest possessing 45€/day to the German Embassy or Consulate for the period of stay in German territory.
If there were previous trade relations between the two companies proof of such an event.
For employees:

Employment contract.
Current bank statement of the latest 6 months.
Leave permission from the employer.
Income Tax Return (ITR) form or Certificate of Income Tax deducted at the source of salary.

For the self-employed:

A copy of your business license.
Company bank statement of the latest 6 months.
Income Tax Return (ITR).

How to Apply for a German Business Visa?

There are a few simple steps to follow when applying for a business visa to Germany:

Set an appointment at the German Embassy/Consulate/Visa Center in your home country.
Collect all the required documents for a German business visa.
Attend the visa interview. 
Pay the visa application fee and take the confirmation with you.
Wait for a response from the German Embassy/Consulate.

How Much Is the Germany Business Visa Fee?

The fee for the Germany business visa is a total of €80.

Make sure you do not lose the payment confirmation. Keep in mind, also, that in case your visa gets rejected, you will not get your money reimbursed.

How Long Does It Take to Get a Business Visa to Germany?

The general processing time for the Germany business visa is up to two weeks. However the time it will get you to get a business visa also depends on the workload of the German Embassy/Consulate you have submitted your application to.

It is especially important to submit an application way earlier since this way you avoid any potential delays. The earliest you can submit an application is 6 months before you are set to travel to Germany.

How Long Is the German Business Visa Valid For?

The Germany short-stay business visa is typically valid for 90 days within 6 months, unless stated otherwise on the visa sticker glued to your passport. However, the short-stay visa can be used for one, two, or multiple entries in the Schengen area. This information will also be visible on your visa sticker, under "Number of Entries".

Depending on how many entries you're entitled to, according to your visa sticker, you can enter Germany and stay for 90 days, or enter Germany two or three times without breaking the "90 days within 180 days" rule.

Although a Germany short-stay visa for business purposes has a validity of 90 days, this does not ensure that you will be issued a visa for that period of time. The German authorities will issue a visa which is valid for the period of time they think is it necessary for you to remain in Germany, according to your circumstances.

>> Learn more how to read a visa sticker, if you're not sure how to do so.