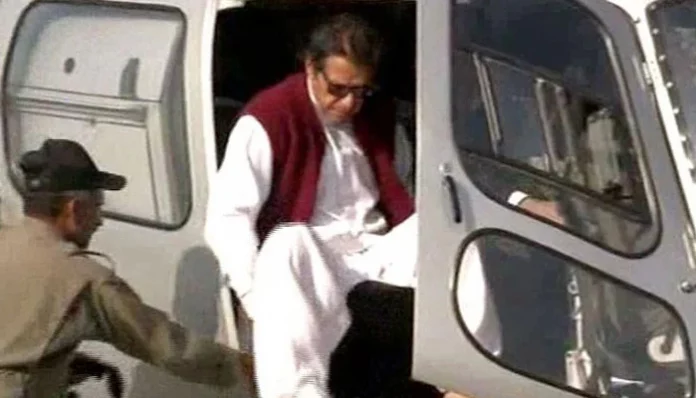 During the three-and-a-half-year tenure of former prime minister Imran Khan's government, the amount of money spent to fuel his helicopter is estimated to be around Rs980 million from August 2018 to March 2022.
According to the statistics released by the government, a one-hour journey via helicopter costs around Rs275,000 per hour. The distance from his residence to the PM House is about 15 kilometres. 
The total expenditure incurred for the ex-premier's helicopter has been estimated at around Rs984.355 million — Rs511.995 million on maintenance and Rs472.36 million for flights — from June 2018 to March 2022.
Take a look at the data:
Total flying hours and cost of flights from 2018-2022:
August – December 2018: 289 hours costing around Rs37.9 million
2019: 742.4 hours costing around Rs131.9 million
2020: 729 hours costing around Rs143.6 million
2021: 800.9 hours costing aroundRs123.8m
January – March 2022: 164.5 hours costing around Rs35.1 million
---
Total 2725.9 hours costing around Rs472.36 million
Budget allocation including spares and consumables:
FY19 – FY20: Total Rs173.5 million
FY20 – FY21: Total Rs204.2 million
FY21 – FY22: Total Rs134.3 million
---