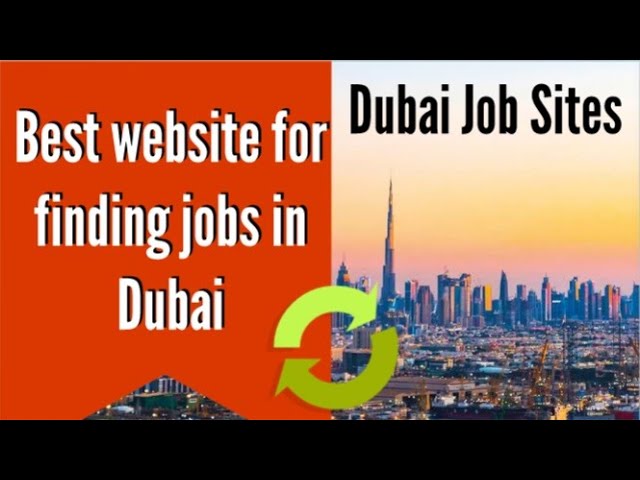 Top Portals for Jobs in Dubai
We are giving here top Dubai job portals to search for jobs in Dubai. First of all, you will have to register on govt job portals in Dubai and create an account free of cost. In this way, you can get jobs in Dubai at no fee. On the other hand, you might need to pay to get optional extra services in some of the job portals.
After registration, keep looking for vacancies and apply accordingly. If you land a job through a job portal, you are not required to pay commission to any party; neither to the recruiting company nor to the company behind the Dubai job portals.
   UAE Govt job portals
You should also search for jobs and send CVs to Private job search sites.
Famous Private Job Search Sites
Online job fairs
After the Dubai job portals, we will talk about online job fairs.  A number of job fairs are held in the UAE. They provide job seekers with the opportunity to get to know participating organizations, their roles, and job vacancies within. These are particularly good for fresh graduates as it helps them to decide on the industry in which they could build a career. Job fairs also offer networking opportunities for job seekers. You can find jobs in Dubai by these links. How to check UAE visa status
Classifieds Ads
You also will have to check classified job ads daily posted in the classifieds section of online and print publications for jobs in Dubai.  Here are links to the classifieds section of some of the English newspapers in the UAE:
The following are exclusively dedicated to classifieds:
professional networking websites
Jobs in Dubai are widely posted on professional networking websites such as LinkedIn, which also offer networking opportunities. You can look for similar  Dubai job portals
Read about Emiratisation and how UAE nationals could search for a job.
You should follow these tips to get jobs in Dubai.
Start with an impressive covering letter and an honest CV.
Keep your CV updated.
Be diligent and regular in searching. Do not give up mid-way.
Check for the email ID from which you receive job offers. It should reflect the domain name of the organization.
Do not pay. If the hiring company or the agency asks you for money to process the visa or medical test, it is not a genuine company.
Learn Arabic. Knowledge of Arabic (at least speaking) would be an advantage.
Keep yourself updated about your field of work.
Be realistic about your earning potential.
Grow your network.
Increase your general knowledge about the region and its social and cultural value system.