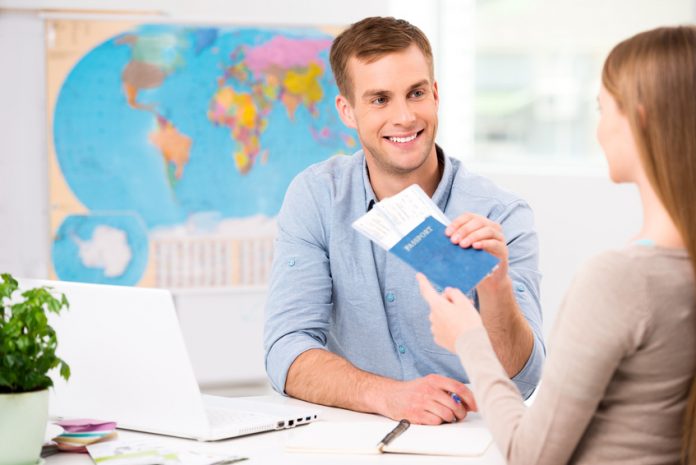 Germany is becoming more popular for ambitious individuals by the day. It is especially growing in popularity amongst international students and graduates from all around the world. Additionally, Germany feeds the eager minds of hard-working individuals by providing them with numerous opportunities in the fields of education and career development. And, just like anyone is eligible to apply for study programmes in Germany, everyone is also entitled to look up career training and internships and submit an application from abroad.
Getting to Germany, nonetheless, is something you should go through with precision. Depending on the country you come from or other circumstances, you might initially need to obtain a visa to enter Germany. On account of that, let's go through the requirements and the application process of a Germany training/internship visa, so you can see yourself advancing career-wise in Germany in no time
Do I Need a Visa to Attend a Training/Internship in Germany?
Whether you need a visa or not is largely decided by where you come from, meaning your nationality or citizenship.
If you come from the following areas, you do not need a visa to attend a training or internship in Germany:
Member States of the European Union
European Economic Area
European Free Trade Area
The following countries do not need a Germany internship/training visa either:
Canada*
Japan*
Israel*
Australia*
New Zealand*
The United States*
Korea*
*However, as soon as residents of the aforementioned countries get to Germany, they should apply for a Residence Permit with the Immigration Office in Germany. This should be done within two weeks of their arrival.
If you do not come from any of the above-mentioned countries, you will need a visa to attend an internship or training programme in Germany.
What Type of Visa Do I Need to Attend a Training or Internship in Germany?
If your internship or training programme is going to last less than 3 months, you need to apply for a type C visa (Schengen visa) and if your internship or training programme is going to last more than 3 months, then you should apply for a type D visa, known as the German National Visa.
In order to apply for a visa and be granted one, you should initially gain acceptance in the internship or training programme of your preference. Unlike citizens of other countries, who may go to Germany and then begin searching for internship programmes of their preference; those who need a visa to enter Germany will have to search for their programme of interest from home.
However, networking has now become easier than ever through means of the internet. So, finding internships or training through the screen is not such a difficult challenge as it might have been in the previous years.
What Are the Requirements for a Germany Training/Internship Visa?
German authorities are quite strict when it comes to whose visa gets approved. You should make sure you have all the required documents before applying for your visa.
The required documents for a Germany training/internship visa are:
Application form. Make sure you fill out the application form carefully and with precision. It is usually required you print it twice and sign each one of the copies. 
Two passport photographs. Make sure you submit two identical photographs in passport size.
Valid national passport. The passport shouldn't be older than 10 years and it must have at least one empty page.
Previous passports. In case you have a previous passport, make sure to submit that as well, in addition to your current one.
Marriage certificate (if applicable).
ZAV consent letter from the Bundesagentur für Arbeit. This is a type of work permit that allows you to work in Germany. The company or organization offering the internship must provide it for you. (Internships offered by European Union programmes such as Erasmus, Socrates, and Leonardo do not require this document).
No-Objection/Deputation Letter. Through this letter, the university or organization confirms you are their student/employee.
Letter of Approval. The German company offering the internship/training must provide a Letter of Approval mentioning the conditions of your stay as well as the payment.
Evidence of Qualification. Such as your degree certificates, mark sheets, or any diploma.
Health insurance. Submit a confirmation letter from the health insurance company you registered with. It should have minimum coverage of at least €30,000 throughout the Schengen territory. If you're not sure which health insurance to register with, DR-WALTER's EDUCARE24 plan offers affordable and qualitative services and meets the coverage requirements.
Proof of financial means. You can provide one of the following or a combination:

Bank statement showing you have enough money to fund yourself in Germany.
Payment statement from the company you're doing the internship with.
Letter of commitment/Letter of declaration showing someone is going to fund your stay in Germany.

Proof of contract and income. If you are employed, you need to provide your contract as well as the income statement of the last three months.
Proof of ownership and income. If you are self-employed, you should provide proof of ownership and income.
Proof of ticket reservation. Depending on the means of transportation you choose.
Proof of accommodation. Depending on where you will be staying, it could be a hotel reservation, rental agreement, or invitation letter if you're staying at a friend's house.
Curriculum Vitae (CV).
Proof you have paid the visa application fee.
How Do I Apply for a German Training/Internship Visa?
Simply follow these steps to apply for a German training or internship visa:
Set an appointment with the German embassy/consulate. You should go to the German embassy in your country to set an appointment for a future date. Alternatively, if there is no German embassy in your country, you should set an appointment at an embassy or consulate in a neighbouring country.
Apply early. Make sure to apply at least 3 weeks before, because one can never calculate the processing time with precision since it depends on external circumstances, such as the country you live in, the centre you apply to, or the workload the embassy is receiving at the time.
Fill in the application form. Make sure to fill in the application form carefully and with precision. Print it twice and sign both copies.
Pay the application fee: A total of 75€.
Review the necessary documents. You can check with the website of the German embassy in your country and see the list of all the required documents. You can acquire detailed information regarding the documents when you set an appointment as well.
Be prepared and on time for the interview. There are numerous tips online concerning the most common questions asked in visa application interviews. Take a look at them and make sure you go prepared and on time
How Much Is the German Training/Internship Visa Application Fee?
The Germany visa application fee for long-term visas is 75€, while for short-term visas is 80€. The money will not get reimbursed if your visa gets rejected.
What's the Processing Time for a German Training/Internship Visa?
The processing time varies from the country as well as the centre you apply to. In addition, the processing time largely depends on the workload that the application centre is receiving at the time.
Your visa application can take as little as two weeks to be processed, but it can also take up to one or two months. This is why it is important to apply as early as possible.
How Long Is the Training/Internship Visa Valid For?
This visa is usually issued in accordance with the duration of your internship. If your internship will last 6 months, you will be issued a visa valid for 6 months.
Additionally, the maximum validity of this visa is 12 months.
Can I Extend My German Training/Internship Visa?
In case the company who is offering the training or internship wants to hire you full-time, you should go back to your home country and apply for a work visa from there. Afterwards, you may return to Germany and work.
The extension of your visa due to other circumstances must be done on the basis of a very good reason